LES DURS LES PLUS MOUS
ET LES MOUS LES PLUS DURS

L'exposition regroupe des sculptures de bois réalisées par la taille directe et le tournage en usant principalement du tilleul et du noyer cendré. Ces deux arbres sont surnommés des « bois mous », car leurs fibres sont moins denses et donc plus faciles à tailler, en opposition aux « bois durs », tels que l'érable et le frêne. Une absurdité se dégage de cette appellation, puisque si on le compare à l'ensemble des choses qui existent, le bois n'est pas réellement mou.

Pour légitimer cette soi-disant mollesse, le bois peut toutefois faire semblant de l'être par le pouvoir de la représentation. De cette façon, il peut facilement prétendre être une pelure de banane, du poil, ou une vadrouille. Par contre, les sujets qu'il incarne ne sont pas affectés par le vent ou écrasés au sol. Ils possèdent les propriétés du bois et acquièrent ainsi la stabilité et la force nécessaire pour se soulever de terre, comme s'ils passaient d'inertes à vivants. Le dur offre au mou une vie qu'il n'aurait pas autrement. La pelure de banane n'a plus besoin de sa chair, la vadrouille se tient le dos droit et les cheveux ne seront plus jamais décoiffés. Le bois c'est du fixatif éternel.
THE HARDEST SOFTS AND
THE SOFTEST HARDS

The exhibition brings together wood sculptures made by direct carving and turning, using mainly basswood and butternut. These two trees are nicknamed "soft woods" because their fibres are less dense and therefore easier to carve, as opposed to "hard woods", such as maple and ash. An absurdity emerges from this terminology, since, compared to all the things that exist, wood is not really soft.

To legitimize its supposed softness, wood can nevertheless pretend to be soft by the power of representation. In this way, it can easily claim to be a banana peel, hair, or a mop. On the other hand, the subjects wood embodies are not affected by the wind or crushed to the ground. They have the properties of wood and thus acquire the stability and strength necessary to rise from the ground, as if they were going from inert to alive. The hard gives the soft a life it wouldn't have otherwise. The banana peel no longer needs its flesh, the mop stands with its back straight, and the hair will never be tangled again. Wood is eternal hair spray.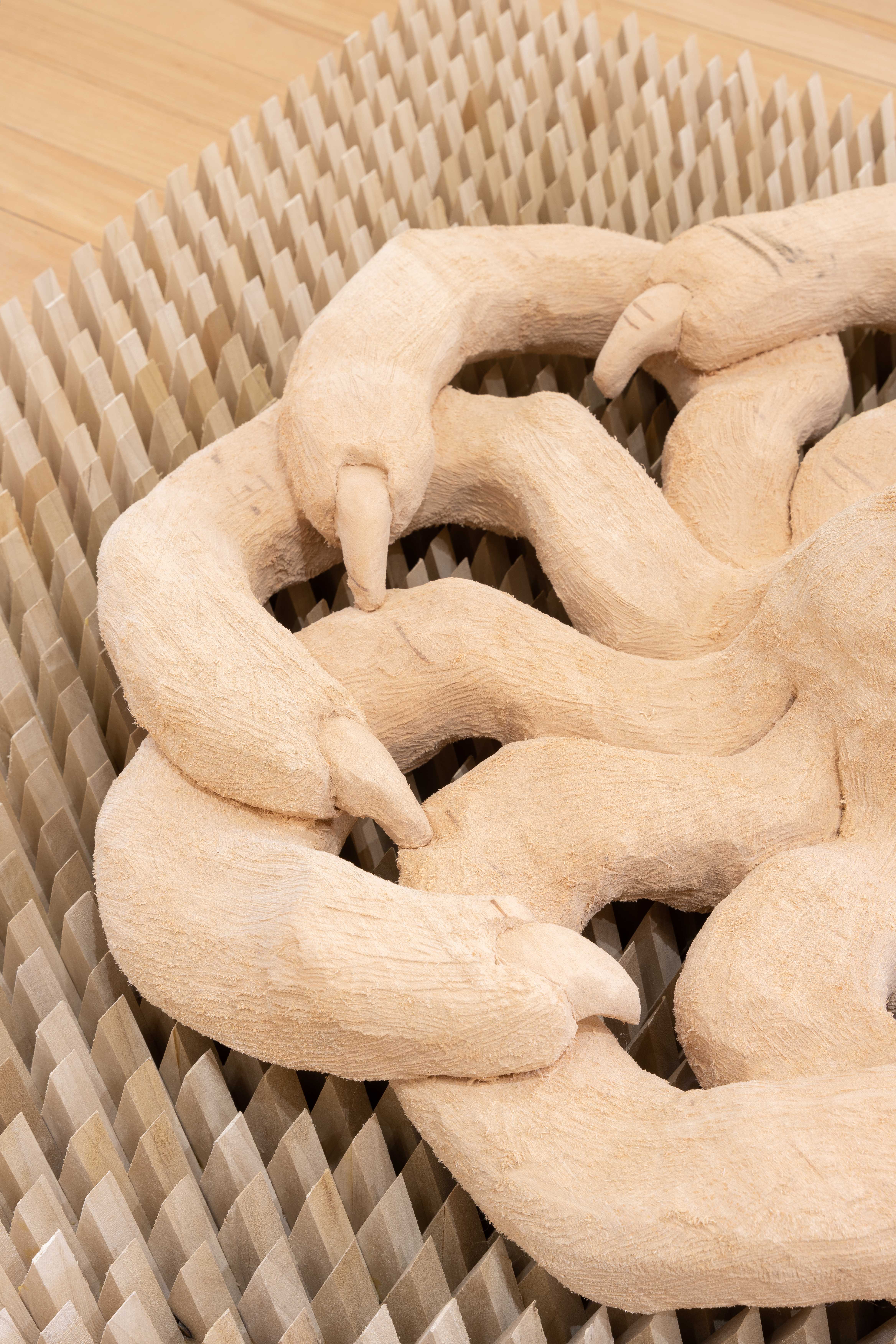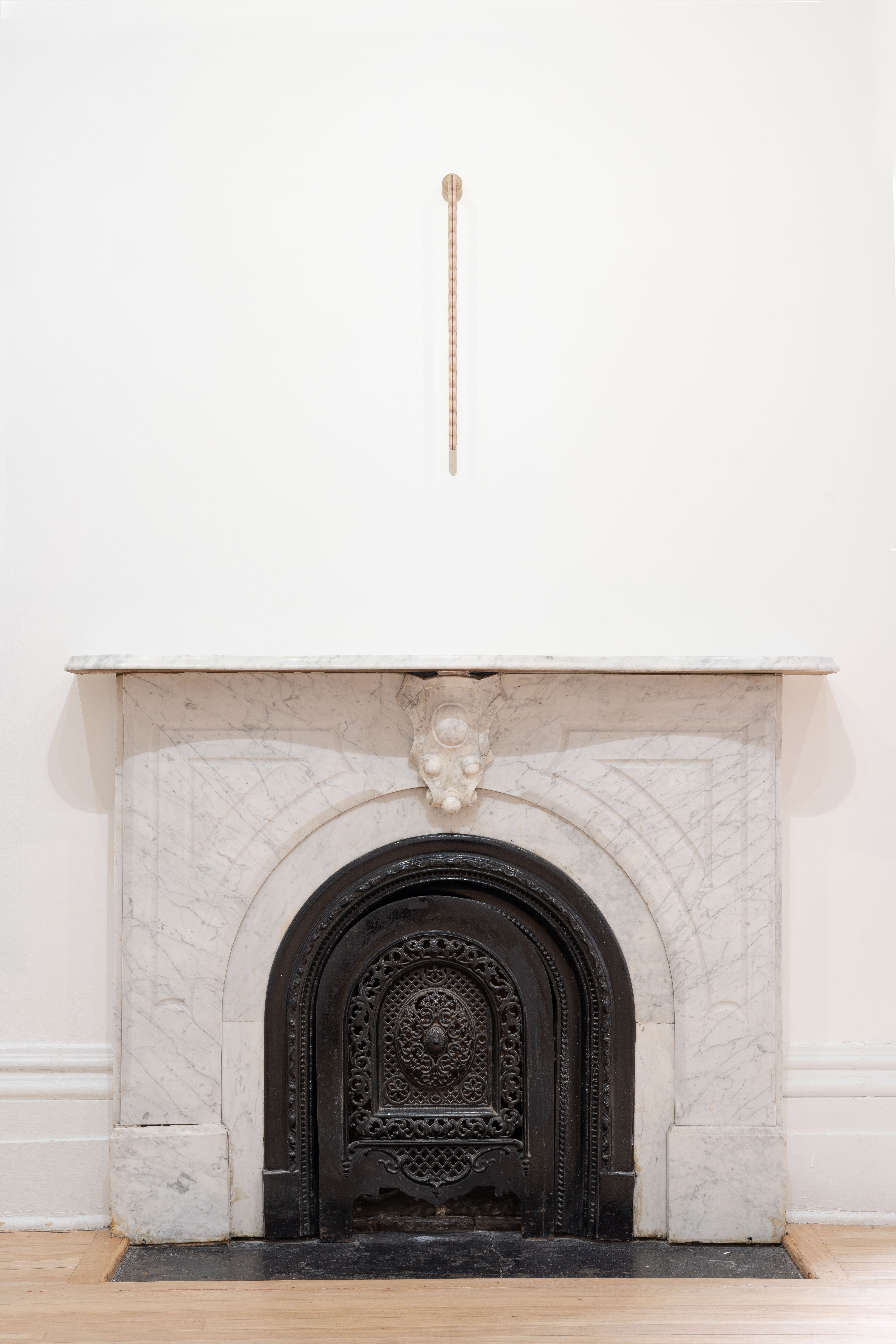 Photographies prisent par Alignement